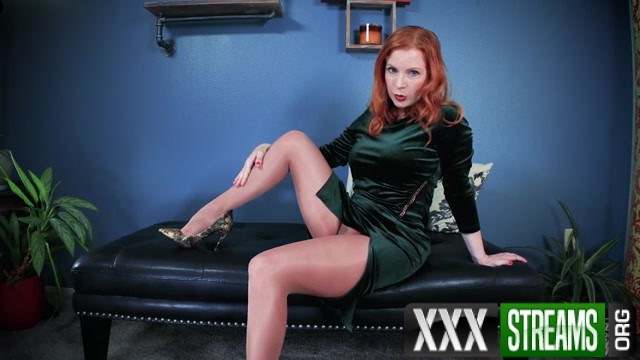 Leg Day 1080p – Lady Fyre
Customer request: I've tried everything I can think of, and I'm not getting quite the reaction from you that I need. If this doesn't work, I regret that I'll have to cut you from the program. I know that you don't want to disappoint me, and I know you're looking forward to being used by my clients, but I cannot risk my reputation. My clients are very particular and they're paying a lot of money to be worshiped. I can't have you looking bored.
Today is leg day. I'll gauge your reaction to my legs in pantyhose. Your reaction must be authentic; I'll know if you're faking. Legs. silky, smooth, strong legs in thick suntan pantyhose. Yes, that's exactly the reaction I was looking for. Now pull it out so I can make sure you're hard. Oh yes, rock hard now.
Now that I see you'll be of use to me, I can fully explain how this works. My clients are mostly older women looking for a man to worship them properly. They especially like role play. Women who want to be worshiped come to me because they know that I train only the best. I only train men who are particularly susceptible to a woman's beauty. I am glad I wasn't wrong about you.
I'll give you a reward and allow you to cum for me. How long has it been? I've lost track, but I'm sure you know exactly how many days since your last orgasm. There is one catch though. My clients really love it when men beg, so you'll beg for your orgasm as I count you down.
One more week of training, of really learning your fetish, should suffice. Then you can begin seeing my clients and enjoy being used properly.
Published Oct 14, 2019
Leg Fetish, Slave Training
Cum Countdown, FemDom POV, Masturbation Encouragement, Redhead,
Name: Lady Fyre – Leg Day – $12.99 (Premium user request)
MP4, SD, 854×480
Time: 00:14:29
Size: 132 MB